Kayloma® Collies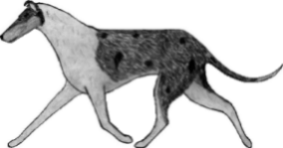 Elegance, Movement and Body
I have a tri smooth boy available to an approved home from my April 2, 2018 litter. Bizzee will be bred in the spring, Sire to be announced.
Puppies will be available to approved homes afte 10-12 weeks of age.

The mother is Hollicove's Pure and Simple "Pearl"
Pearl is thyroid normal; von Wildebrands clear non carrier; Normal for Collie Eye Anomaly; Canine Cyclic Neutropenia clear non carrier; DMS Low Risk; and PRA clear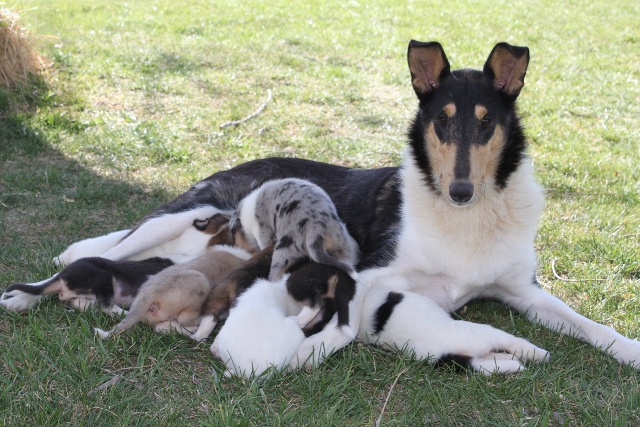 Pearl and babies

The Father was CH Kayloma's Neo Matrix of Bliss AX AXJ CGC "Neo"
Neo is OFA Hips Excellent Elbows passed; thyroid normal; Canine Cyclic Neutropenia Clear Non carrier; von Willebrands Disease Clear Non carrier; Progressive Retinal Atrophy (PRA) Clear Non carrier; Neo's eye check is normal for Collie Eye Anomoly.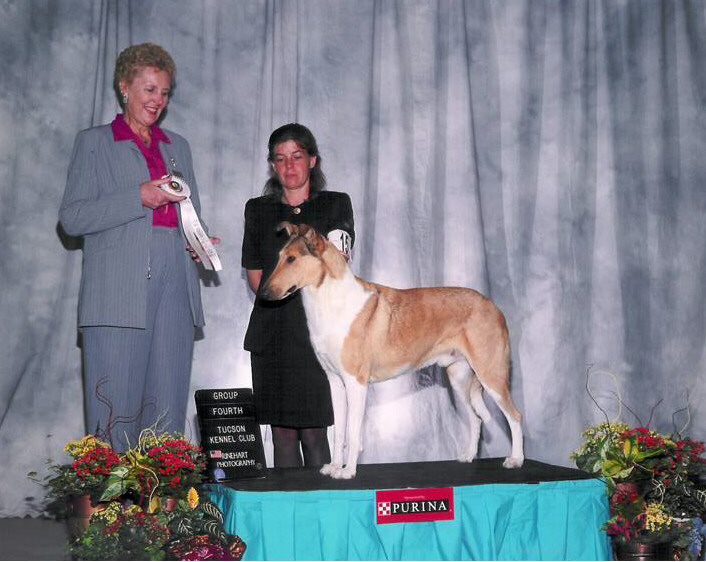 Neo

If you are interested in this upcoming litter, please download the Adoption Application email or call for mailing address and mail the application along with a minimum deposit of $150.00. The deposit will be refunded if Kayloma Collies decides not to place a dog in a home or does not have a puppy available for that home. The deposit WILL NOT be refunded if the applicant backs out or changes their mind. I am updating my applications but the ones currently on the website will give you an idea of my contracts.

Tri Smooth Boy "Herbie" cuz he's a Love Bug.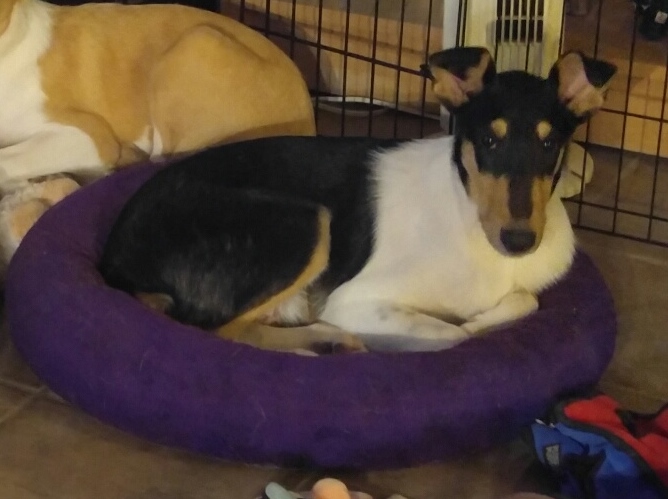 Whelped April 2, 2018

Clipart and background courtesy of